November 20, 2013
Cooler weather ushers in new pest threats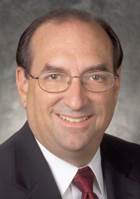 Greg Baumann
When fall takes full hold and the temperatures dip closer and closer to the freezing mark, the landscape surrounding healthcare facilities changes – and it's not just the falling leaves that are different.
The pest landscape shifts across the country during the fall. Here is a snapshot of the pests that are active during the fall months throughout the different regions of the country:
Southeast
Pest threats: Spiders, roaches, lady bugs, kudzu bugs, rodents and ants.
Atlantic States
Pest threats: Stinkbugs, lady bugs, crickets, rodents and spiders.
Northeast
Pest threats: Stinkbugs, spiders, roaches, lady bugs, kudzu bugs and rodents.
Midwest
Pest threats: Box elder bugs, lady bugs, spiders and rodents.
South Central U.S.
Pest threats: Crickets, ground beetles, rodents, birds, spiders and ants.
Pacific States
Pest threats: Spiders, ants, rodents and cockroaches.

Many fall pests, such as lady bugs, stink bugs, kudzu bugs and box elder bugs, are considered occasional invaders. Some of these non-native insects like the Asian lady bug were introduced here to combat another pest problem, but they have actually become pests themselves, spreading throughout the country, displacing native insect populations and becoming a nuisance to people.
These invaders typically do not pose any physical threat to humans or building structure; however they can pester your patients and guests, which in turn can hurt your reputation and bottom line.
Occasional invaders are mostly drawn to facilities in the fall to find a warm place to survive through the colder temperatures. Once inside of your facility, they typically go into hiding in wall voids, behind baseboards and in storage areas. If temperatures heat up briefly, they may emerge from their hiding places and become more active inside your facility. You may even spot some invaders on the south- and west-facing walls of your facility — where the sun hits — searching for warmth.
Usually, these pests won't become too active until springtime rolls around. When temperatures heat up, these pests leave their hiding places – often in greater numbers thanks to fast reproduction – searching for a way to get back outside.
Fall invaders can be difficult to control once inside because their hiding places are scattered and hidden. Fortunately, implementing Integrated Pest Management (IPM) tactics throughout the year can keep these fall invaders out of your buildings. IPM takes a proactive approach to pest management through an ongoing cycle of inspection, prevention and monitoring.
Exclusion is an important component of any IPM program and is the first step in keeping fall invaders out. Seal cracks and crevices with caulk and mesh to eliminate entry points and harborage areas for pests around the exterior of your facility. Tightly seal doors and windows with weather stripping and make sure window and door screens fit securely. Automatic doors and mounted fans at your high-traffic entrances will make it even harder for pests to sneak in.
Encourage your staff to keep watch for pest activity both inside and out of your facility – talk with a pest management provider about setting up training for your staff on how to spot and help prevent activity. Together with your pest management provider, you can build a strong IPM partnership that can keep both native and foreign pests from spending the cold months at your facility.
Greg Baumann is Vice President of Training and Technical Services for Orkin. A degreed chemist and licensed pest management professional, his global pest management experience spans 30 years. For more information, e-mail gbaumann@orkin.com or visit www.orkincommercial.com.