September 26, 2014
Avoid bacterial growth with the proper flooring system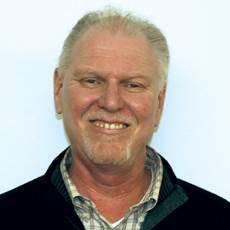 Doug Blake
Be it a food processing facility, commercial kitchen or freezer storage area, when it comes to flooring for the food service industry, the advantages of urethane cement are many. This is particularly true for long-term care and senior care facilities where cleanliness, cost efficiency and ease of maintenance are paramount.
Not to be confused with epoxy flooring — which is essentially plastic that can delaminate with large temperature swings — urethane cement expands and contracts at the same rate as the concrete to accommodate fluctuating temperatures, making it the best choice for areas that may be prone to thermal shock, have high impact use or are substantially exposed to water, such as dishwashing areas.
Urethane cement flooring, which is installed directly over concrete, creates a seamless flooring system; as such any and all cracks are filled, not allowing bacteria or contamination to grow and spread. In fact, some urethane cement systems have a built-in antimicrobial system that kills bacterial growth. The importance of this aspect cannot be overstated in the healthcare industry, one that must be compliant with HACCP food safety regulations. In addition, urethane cement emits low odor during application and leaves a seamless and easy-to-clean surface when dry.
While urethane cement flooring is extremely functional and the consummate "work-horse," it can also be eye-catching. Although the actual flooring is typically a solid color, decorative options are numerous — a big plus for long-term care facilities where attractiveness and functionality are equally important. Ornamental aggregates, colored quartz and vinyl chip inlays can be added to achieve a dramatic effect.
Urethane cement flooring, combined with decorative aggregates and fast-cure top coats, is an example of a flooring system that has outstanding moisture mitigation properties and, with the advent of accelerators, can be installed and put into service in as little as 24 hours from start to finish.
The exceptional durability of fast-cure top coats combined with the chemical and stain resistance aspects make for a seamless resinous flooring system with low-cost maintenance, a big plus for long-term care facilities. These floors never need to be stripped, waxed or buffed, although periodically — typically several/many years after installation — they will require a new top-coat.
Another innovation in resinous or poured flooring is treatment of the concrete slab prior to installation; the treatment makes the concrete subfloor antimicrobial, thereby adding another layer of protection in instances where a floor covering may be damaged or otherwise compromised.
Abrasion and impact resistance adds to the popularity of urethane cement flooring systems for many industrial and commercial businesses. It can meet the extreme demands of food service requirements within long-term care facilities — from fluctuating temperatures to ensuring that no bacterial organisms can hide and grow.
Douglas Blake is director of the Industrial Flooring Division of Kaloutas Painting, which owns Res-Stone Industrial Flooring.