December 17, 2014
Advanced wound product promotes healing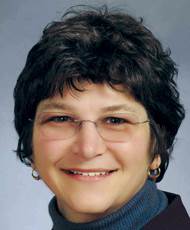 Jan Smiell
Foams, alginates and other advanced wound dressings are the current standard of care for treating wounds. At Alliqua BioMedical, we have created the next stage of advanced wound care to treat the chronic non-healing wounds that cannot be resolved using advanced dressing alone.
Biovance® is intended for application to a wide variety of wounds. This could include management of non-infected partial- and full-thickness wounds, including chronic and acute wounds such as diabetic ulcers, pressure ulcers, venous ulcers, chronic vascular ulcers, tunnel/undermined wounds, surgical wounds (donor sites/graft, dehiscence), trauma wounds (abrasions, lacerations, second-degree burns, and skin tears), and draining wounds. Recently, the field of use has been expanded to include podiatric and orthopedic applications including sports medicine-related conditions pertaining to use during the repair of tendon, nerve and bone in the foot and ankle, as well as other surgical procedures in these specialty areas
Biovance is a decellularized and dehydrated human amniotic membrane allograft. The natural function of the amniotic membrane brings protection and support to the wound to which it is applied; specifically by reducing inflammation, supporting tissue growth and providing a biological barrier to infection, as well as minimizing pain upon application. It is designed to assist wound care physicians (including surgeons, physiatrists and podiatrists) and nurse practitioners in the treatment of a wide variety of wound types.
Biovance is derived from the placenta of a normal, full-term pregnancy. Each donor is carefully screened; comprehensive medical and social histories of the donors are obtained and tissues are procured, processed and tested in accordance with standards established by the AABB and U.S. Food and Drug Administration requirements—to minimize potential risks of disease transmission. Testing includes safety testing for cytotoxicity, hemolysis, irritation, endotoxins and pyrogenicity. The product is terminally sterilized with E-beam irradiation and tested post-sterilization to demonstrate the absence of bacterial and fungal pathogens.
Biovance is natural human tissue that contains several proteins: collagen, fibronectin and other proteins and nutrients that are essential to support wound healing. Additionally, no cells are contained in the finished product to minimize the potential for an immune reaction that may cause irritation and inflammation that can hamper more rapid and complete wound closure. The epithelial basement membrane and extracellular matrix of this allograft provide a natural scaffold for cell attachment and proliferation needed for tissue repair with minimized inflammation and scarring.
The chorion layer is removed so there is no need for specific orientation for placement. The product has a five-year shelf life and is available in 1 x 2 cm, 2 x 3 cm, 4 x 4 cm and 6 x 6 cm sizes.
The clinical benefit of our product in wound management has been supported by clinical studies. A study in burns, presented at the Spring 2014 Symposium on Advanced Wound Care, compared the treatment of second-degree burns using Biovance and a nanocrystalline silver dressing. The study found that patients treated with Biovance healed by 1.3 weeks compared to 2.6 weeks for the silver dressing. Furthermore, burn biopsy results showed faster restoration of normal skin architecture in the Biovance-treated patients; they experienced fewer complications and had better cosmetic outcomes than patients whose treatment regimen included silver-containing dressing.
The allograft is easy to apply and its translucency allows for wound visualization. It can be applied with either side facing the wound, and can be anchored as needed (including suturing, stapling, or gluing), as determined by the clinician.
Like all tissue allografts, it should not be applied until excessive exudate or bleeding, acute swelling and infection are controlled. The wound area should be prepared using standard methods to ensure it is free of debris and necrotic tissue. Biovance can be trimmed to the desired shape and is available in a range of sizes to minimize waste. Upon application, our product conforms to the wound bed, creating the environment for cell migration into its native architecture. If a wound is larger than a single sheet, multiple sheets may be used to cover the open wound area. It is applied dry; the clinician can either allow wound fluid absorption to hydrate it quickly or add sterile saline or other sterile isotonic solution as needed to hydrate. If there is a concern about wound fluid collection beneath Biovance, small slits may be made through the allograft to facilitate drainage. After application, an appropriate non-adherent dressing should be used to stabilize its contact against the wound surface and to maintain a moist wound environment.
We are pleased to offer an interesting and effective new option for advanced wound care specialists and their patients.
Janice M. Smiell, M.D., is Chief Medical Officer at Alliqua BioMedical Inc.