September 03, 2013
A triple aim view for wound care providers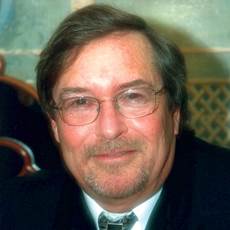 Alan Neil
As a key component of the Affordable Care Act we can expect more healthcare delivery systems and resources to align their practices to the spirit of Triple Aim systems and goals. Many current healthcare delivery systems have evolved to support activities and processes that lead to inefficient delivery of care, fragmented patient interaction with the healthcare system including compartmentalization of patient history and unnecessary duplications of tests and procedures.
The Triple Aim focus encourages a significant improvement in the integration of medical delivery. This includes a patient-focused approach coordinated by a primary physician or other care manager who accepts responsibility for coordinating and following the patients interactions throughout an Accountable Care Organization (ACO) dedicated (all including upper management) to implementing tracking and documenting activities and programs focused to achieve 3 goals.
Better health: Improve the health of the general population served by the ACO; Address behavioral, social, economic and environmental determinants; Rewards for preventative care.
Better healthcare: Patient centered, reliable safe, evidence-based treatment care manager to coordinate total healthcare delivery; Evidence based treatment with outcome tracking.
Better value: Monitor costs and cost improvements; Reduce use and readmissions to hospital; Early intervention to reduce per patient costs; Eliminate unnecessary or duplicate procedures; Utilize information management technologies
Targeting Triple Aim wound care management
Applying Triple Aim to wound care would point to considering a set of objectives similar to those chosen in the province of Ontario. I chose this example because regional and provincial support helps us learn of best practices. These include:
Improve patient outcomes through implementation of best practices.
Standardize wound care practices amongst participating providers.
Improve quality of life by reducing the number of wounds and increasing use of evidence based care.
Improve business processes related to wound care.
Improve wound care in a sustainable and affordable manner.
Resource allocation – budgetary spending
Research and analysis early in the ACO implementation focusses on determining where resources are being deployed and how they are currently used.
In the Ontario experience 43% of nursing home visits by RNs were to provide wound care services and the top wound types were:
Immediate findings showed that the majority of wounds were still receiving tape and gauze era treatments. Such treatments have been shown to have low outcomes value while requiring major investment of nursing time. Shifting to better outcome advanced wound dressings greatly (and measurably) reduced the frequency of dressing changes and nursing time.
Process improvement for wound care management
Localized and systemic infection of wounds was identified as a key factor in less than optimal outcomes and programs were then instituted to educate caregivers on the identification and management of infection.
A standard product formulary was introduced together with education reduced patients with the signs of infection from 61 to 36%.
This program also reduced the average length of stay for wounds from 50 to 13 weeks and the cost of managing wounds by $12,000 per patient.
If Triple Aim programs through ACOs grow within the healthcare system we would expect to achive better health, better care better value as a result of:
Fewer wounds –as population heath improves and patients care caregivers become better educated on early intervention
Smaller wounds-detected earlier
Less complex wounds-detected earlier
Shift to evidence based dressings-earlier use of advanced dressings vs gauze
Earlier change in treatment choice when higher tech products are needed
Evaluate at 2 to 4 weeks and change protocol if not 50% healed
Reduction in use of higher tech products-fewer complication and faster healing of smaller wounds
Earlier identification and reduction of Bioburden/biofilm
Improved quality of life for wound patients
Fewer, less painful dressing changes
Greater understanding and participation in selecting alternative cost effective treatment plans.
Reasonable targets for managing wound care
While the low cost of gauze and tape continue to remain a compelling force driving formulary selection and budgets, evidenced based outcomes coupled with directives in health care reform dictate a need for change.
Just the reduction in the number of patients living with daily changes of gauze dressings moving to the next tier of advanced wound care dressings and management of Bioburden would be a significant improvement. Cost of care and outcomes could see significant improvements.
Relative to those wound care formularies which already deploy best practices in utilizing advanced wound dressings, perhaps a closer look at finding equivalent products may open opportunities to lower the cost of care.
Alan Neil is the founder and CEO of ASN Associates.