November 03, 2014
Overcoming impostor syndrome at LeadingAge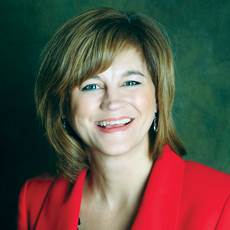 Julie Thorson
Being selected to participate in the 2015 LeadingAge Leadership Academy was quite a surprise to me this summer. I applied thinking there was little chance I would be accepted. Fortunately, I was, and I'm fresh off the plane from my first experience with this Academy.
Afterwards, after landing in Des Moines, IA, and making the 90-minute drive back home to Fort Dodge, IA, I fired up my computer to Google "Impostor Syndrome." I was sure nothing would come up. I was shocked to learn there are dozens of articles and books written about this very syndrome. In fact it's a very common phenomenon among women.
What? Why did no one tell me about this?
Let's back up: At the annual LeadingAge Convention in Nashville in October, we started the next class of LeadingAge's Leadership Academy. I was one of 47 fellows from around the country participating in this unique experience. Leaders from all over have committed to study, grow, learn and travel in one year's time to gain more knowledge as leaders in our wonderful industry of long term care. I'm not sure what the rest of the year has in store, but during one 20-minute conversation we had during the "Leaders in Residence" Luncheon I concluded it was all going to be worth it. Two words had a very significant impact on me.
As we were quizzing one of our seasoned coaches on her leadership experiences she mentioned everything got better once she overcame the "impostor syndrome." What? Repeat that? The what? Impostor syndrome? Please explain! I have never heard of such a thing. As she talked through her personal struggle and eventually her ability to overcome it a sense of relief, understanding and very serious gratitude washed over me.
As a new CEO (almost three years) I have been waiting to be "found out." I have lived with an underlying sense of fear that some morning someone (no idea who) would walk into my office and exclaim, "Yeah there's been a mistake, you as CEO?... not happening." This fear has been present and I didn't verbalize it or acknowledge it until I heard it from someone else. That it is real, it's out there and as leaders it's possible we can work through it.
If we can work through it, imagine the possibilities! Our capabilities as leaders in this work are limitless. This has never been more apparent to me than this week, learning and sharing with all of these incredible leaders. While our differences are many, our similarities are remarkable, the core being serving to the best of our abilities, this group of people who are redefining aging.
While I wouldn't say I'm cured of the impostor syndrome, recognizing I'm learning to lead through it and overcome it has given me a sense of peace and reassurance. It's also, as a leader, OK for me to be who I am and not give into the anxiety of being "found out." If you suffer from the impostor syndrome, recognize you aren't alone. I thought I was until hearing that LeadingAge speaker. Now, the ability to be a leader seems just a bit more manageable, if just for today.
Julie Thorson is the president and CEO of Friendship Haven in Fort Dodge, IA.