August 30, 2017
Why your business needs hired and non-owned auto liability coverage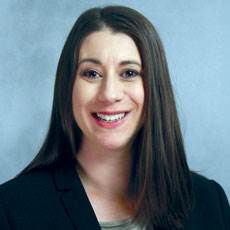 Stephanie Dillinger, Risk Control Technical Writer
Is there ever a time when your employees might use their private vehicles to perform company business? For instance, would a caregiver ever use their private auto to pick-up a resident's prescription at the pharmacy? Many healthcare facilities, including senior living and assisted living, have a significant auto liability exposure due to employees using their vehicles to perform company business.
Companies also may rent or borrow vehicles to use for business purposes. Even if your company has business auto coverage in place, you may find yourself in a situation where a basic business auto liability policy isn't enough. Adding hired and non-owned liability coverage to your business auto policy or general liability policy will help reduce these auto liability exposures.
A standard business auto policy only provides coverage for employees while they are operating company-owned vehicles for business purposes. If you operate an assisted living or skilled nursing facility, it is unlikely that you assign company-owned vehicles to each employee. Your employees are likely using their private vehicles, which are insured under their personal auto liability policies.
Your employee's personal auto policy may not protect your business. A personal auto policy typically provides coverage for scheduled vehicles titled to individuals and used for a business purpose. However, a standard personal auto policy excludes "livery" – carrying goods or people for a fee.
Ask: Do your employees ever drive their private vehicle to bring a client or resident to a medical appointment? Recognize that your employee's personal auto policy may not have enough coverage to protect your business. A personal auto policy typically extends coverage to the policy holder's employer if the policy holder is using the insured vehicle for business purposes. If your employee is using their private vehicle to perform company business and a loss occurs, there's a chance the related charges could exceed the liability limits on their personal auto policy, in which case, you as their employer could be held responsible. What limits do your employees carry on their personal auto policies? Are the limits low, or only enough to satisfy state financial responsibility limits?
Hired and non-owned auto liability insurance can protect your business. Hired autos are vehicles you lease, hire, rent, or borrow to use in connection with your business, for example, renting a van to take residents on a day trip. Non-owned vehicles are simply vehicles you—the company—do not own, like the vehicles owned by your employees. Hired and non-owned auto coverage will help protect your company if it is found legally liable due to an auto accident you or your employee has in a hired or non-owned vehicle while on company business.
Hired and non-owned auto insurance provides coverage for bodily injury and property damage losses caused by vehicles you don't own and vehicles you lease, hire, rent, or borrow. It may not be feasible for you to assign a company-owned vehicle to every employee or have a designated company vehicle assigned for general business use. Your business may not have any company-owned vehicles.
If you or your employees drive vehicles not owned by your company for business purposes, your company is open to auto liability exposures that may not be covered. Auto liability claims can have a significant impact on your bottom line. Hired and non-owned auto liability coverage can help absorb potential financial losses and protect your business.
Stephanie Dillinger is a Risk Control Technical Writer at Glatfelter Insurance Group.