June 21, 2013
Volunteerism and its link to better aging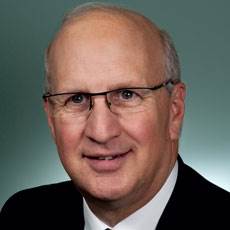 Stephen Proctor
Could volunteering during retirement years be the proverbial "Fountain of Youth"? Several recent studies demonstrate that not only does volunteering during our later years improve health – it can also mean living longer. In addition to increased physical and cognitive functioning, reduced depressive symptoms and improved self-reported health (Volunteering and Health for Aging Populations), residents at senior living communities time after time cite "greater fulfillment" as one of the strongest benefits of volunteering. Many of our residents would define this fulfillment as a "reason to get up in the morning," or a sense of purpose beyond self-interest.
Progressive senior living communities are placing new emphasis on improving health and quality of life by providing residents with the resources they need to become active volunteers. Many retirement communities have a long history with volunteerism that is essential to achieving its mission. Staff and residents who are attracted to this kind of environment are often predisposed to engage in volunteer activities to reach out to benefit the wider community. At Presbyterian Senior Living, we encourage residents at all of our communities to give back locally, and we often observe the following benefits among our residents:
A growing body of research shows an association between volunteering and mental and physical well-being. According to data from the Corporation for National and Community Service, older volunteers report lower mortality rates, lower rates of depression, fewer physical limitations and higher levels of well-being. One study even found that individuals suffering from chronic pain experienced declines in their pain intensity and decreased levels of disability and depression when they began to serve as peer volunteers for others also suffering from chronic pain (Arnstein et al., 2002). And, a recent Johns Hopkins University study found that seniors who volunteer may see delayed or even reversed decline in brain function.
We find that residents that challenge themselves socially, intellectually, physically and spiritually lead healthier, more fulfilled lives – and volunteering can collectively fulfill each of those needs. Our residents who volunteer are typically more physically active in the community, leading and participating in classes and social groups.
During our later years, especially after making a move to a senior living community, social roles begin to change. Retirement or a move to a new community often means making new friends and getting involved in new activities. Volunteering can help forge new bonds with others who share a common interest, while making a meaningful impact for someone in need. Knitters across our communities are joining forces to make and donate items, such as helmets liners for deployed service members or hats and shawls for hospital patients. Musicians have formed drum circles that play at community groups, churches and schools. Volunteering is helping residents stay connected with the outside community, continue a passion and enhance their lives socially – ultimately providing greater life fulfillment. A study of adults age 65 and older found that the positive effect of volunteering on physical and mental health is due to the personal sense of accomplishment that an individual gains from his or her volunteer activities (Herzog et al, 1998).
Meaningful Bond With External Community
Just like connections within the senior community are essential for holistic well-being, residents benefit from staying connected to the larger communities within which they reside. Residents across our communities are active volunteers in their churches, libraries and other community groups. It is our job, as senior care and housing providers, to make the necessary resources available that facilitate those connections.
At Green Ridge Village, a continuing care retirement community in south central Pennsylvania, residents established a thrift store on campus where they sell anything from winter coats to couches, batteries to artwork. The community provided the space for the store, which has since tripled in size, but a team of resident volunteers manages operations, donations and book keeping. Proceeds benefit the personal care and skilled nursing centers on campus, and residents from both centers are also provided with clothing and other items from the store when there is need. Local families with limited incomes also benefit from the low cost of the items that their families need. Not only do residents appreciate the ability to give back to those within the senior living community, but since the thrift store is open to the public, they appreciate the opportunity to make friends who live nearby.
Thrift stores are prevalent across our communities, but the sentiment from residents remains the same, as illustrated by Normalea Saxton, a Westiminster Village Dover independent living resident who volunteers at the thrift shop and as a reading mentor at a local elementary school: "Volunteering is an important part of my life. The satisfaction I get from mentoring a student to working in our thrift shop keeps me fresh, challenges me and helps my sense of humor. It also helps our finances in our Village Treasury and helps a student in our community, which is very satisfying."
As research shows, volunteering has distinct physical and mental benefits for seniors. Giving back enables seniors to make connections within their senior living communities, as well as the larger communities, and in many cases, provides a sense of purpose or fulfillment. At Presbyterian Senior Living, we are always seeking new ways to help our residents live the best lives they can lead – finding new hobbies and committing themselves to new challenges. This is a generation that is passionate about giving back, and the least we can do is provide the necessary resources to help them meet their greatest potential.
Stephen Proctor is the CEO at Presbyterian Senior Living. He has been with the organization since 1971 where he has held positions as Registered Nurse, Director of Nursing, Executive Director and Chief Operating Officer, prior to becoming CEO in 1996.