October 03, 2008
The credit crisis, competition, increased costs: Tough times for long-term care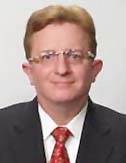 The credit crisis, competition, increased costs: Tough times for long-term care

The situation is dire for many long-term care companies, whose struggles have only been compounded by the current state of the credit market and their poor "credit worthiness" in the eyes of lenders.

Many long-term care executives, directors and shareholders are already losing sleep these days over a plethora of problems: growing competition from investor-owned chains; aging treatment facilities; the growing cost and complexity of technology and IT infrastructure; the need to constantly improve quality and patient safety; continuing shortages in the labor supply; the fact that nearly 47 million Americans remain dependent on the health system, yet are uninsured; and the continuation of federal and state pressures to cut Medicare and Medicaid reimbursements for an increasingly aging and unhealthy population.

Over the next few years, the news is unlikely to grow much better. Many senior living care industry experts expect a period of prolonged difficulty characterized by increased revenue uncertainty and cost pressures, reduced access to capital, and a continued erosion of public and political support. Coupled with the ongoing operational challenges of aging physical plants and equipment, and the environmental challenges mentioned above, there is growing concern for the health of the industry and its long-term ability to meet the healthcare needs of our communities, especially those of our most vulnerable citizens: the poor and underserved.

The continued cost to implement and mount grassroots lobbying efforts in Washington to support these efforts will become very important and require financial resources that are not presently available. As a result, indications are that many mom-and-pop operations and small nursing home/assisted living center chains will be forced to file for federal bankruptcy protection.

A case in point

A leading bank lender for senior living and long-term care companies went through a detailed review of its health care portfolio and found out that one of its client organizations—a chain of five continuing care retirement centers—had entered into a new venture to purchase two free standing 250-bed nursing homes in northern Pennsylvania and New York State. The two facilities were cross-collateralized with the five centers' real estate value. The two nursing homes were very distressed operations and in great need of turnaround services. The lender finally had to issue a default notice because of breach loan covenants and requested that a financial advisory firm perform a viability assessment.

The consulting firm examined the management capabilities, clinical and operational systems, quality indicators, environmental issues, billing and collections practices, marketing referrals, medical staff and survey history. After a 20-day evaluation of the two facilities, the consultant completed a report with some tough recommendations for the owner. Based on this report, the lender decided that the owner lacked the experience and resources internally to accomplish a turnaround. The advisory firm, as a result, found an interested party who, by agreeing to purchase the facilities, provide financing, or arrange for a management agreement, offered a "win win" situation for the owner. The owner eventually chose to sell the entities in order to focus on his five other facilities.

Value-added solutions

Many long-term care facilities at various stages of distress are being forced into the position of seeking outside counsel. An effective management consultant advisory firm will have the necessary industry experience and expertise to resolve a range of issues, and to do it quickly while the clock continues to tick. During a limited assessment engagement, an advisory firm should be expected to:

* Gain a general understanding of the business operations, with the intent to explore and confirm the operations of the business activities and recommend improvements where warranted. This would include a review of business operations and operating expenses, financial statements, contact labor expenses, overtime, staffing patterns, recruitment plans and corporate leadership.

* Review the processes for developing and executing marketing programs for generating referrals.

* Review and assess financial and expense control so as to evaluate and confirm the strength of internal controls. This would include a review of selected operating and financial reports, including overhead costs, supplies, leased equipment, labor, per patient day (PPD) and staffing schedules. Staff comprises about 70% of the operating expenses.

* Interview key management personnel and perform organizational evaluation.

* Review and assess organizational structure and management reporting.

* Prepare a report in outline form with observations and recommendations.

• Conduct conference calls during the field work in order to keep the lender apprised of progress so that no surprises arise.

• Meet with representatives of the company as appropriate to review the findings, offer recommendations and begin the implementation of operational strategies.

After the evaluation is completed the lender will review all the necessary information that needs to be developed for a game plan in moving the organization forward. That may involve a number of options, such as an exit strategy and finding additional funding to turn the operations around with outside management oversight in preparation for a sale. A consultant should have the insight to spearhead this process, creating a win for both the company and the lender. More and more lenders view this as a preferred choice over a bankruptcy reorganization.

The short-term future, chapter 11 and reorganization

Increased chapter 11 filings will be a common occurrence in high cost provider states like New York, New Jersey, California, Texas and Hawaii, which are among the highest in healthcare delivery cost.

The nursing home industry has experienced its up and downs, but reimbursement will continue to decrease and affect margins. The recent bankruptcy filing by Haven Eldercare, with 55 locations in three states, is an example of this. Additionally, the Brighton Health Group, a small chain of five facilities located in Pennsylvania, filed for Chapter 11 in mid-September as a result of increased cost and reimbursement pressures. The nursing home sector has many aged facilities that lack the resources to update their buildings. The assisted living care industry will continue to exist under competitive pressures for private pay patients and increased market competition. Sunrise Senior Living is an example of a company experiencing increased competition and tight cash flow, which affects margins.

Expect continued growth and opportunities in CCRCs. The ideal model is a small nursing home, assisted living center, apartments and outpatient center all offered on one large campus. LTACs, which in the recent past experienced declining reimbursement rates and cutbacks, can be expected to make a slight turnaround and continue to be in demand. CMS has changed its view of them, favoring the patient care model and short stay.

The present environment is certainly not for the meek of heart. Yet, all is not lost. Acknowledging the adverse conditions and identifying opportunities to turn around the situation offers hope. Despite the turmoil, savvy and experienced health care leaders will not only survive but thrive in 2009, often with management consultant firms assuming vital roles.

Michael Sandnes is the managing director of healthcare practice at Executive Sounding Board Associates Inc., a management company that works with distressed companies. He is the president elect of the Chesapeake Turnaround Management association and is based in Baltimore. He can be reached at msandnes@esba.com.