April 21, 2010
Post-acute providers need electronic health records, too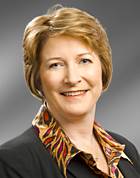 Carol Everhart
The federal effort to encourage the adoption of comprehensive electronic health records (EHRs) doesn't go far enough. That's because post-acute providers like skilled nursing facilities aren't among the potential direct recipients of American Recovery and Reinvestment Act incentive money.
They should be. More than 26,000 Medicare-certified providers, SNFs among them, service more than one-half of Americans in their lifetimes.
Most hospitals and post-acute providers still share information on paper. In announcing healthcare IT stimulus grants in February, Health and Human Services Secretary Kathleen Sebelius estimated that just 10% of hospitals have some kind of electronic health records. The so-called digital highway is replete with potholes when it comes to healthcare, and this is a big one.
To share or not to share
Part of the problem stems from confusion over how, or where, patient data should be stored electronically: EMR or EHR? The distinction is key, and the correct answer is EHR. The difference is interoperability.
An electronic medical record (EMR) is a set of computerized applications and workflow tools used for the creation, collection, storage and management of patient information within a single organization. The EMR typically touches clinical data repositories and patient information management systems within the organization.
An electronic health record, by contrast, extends to multiple healthcare organizations. An EHR is the longitudinal electronic record of patient health information created by encounters in one or more settings. The EHR can contain data from organizations throughout the care delivery system, including laboratories, providers, pharmacies and insurance payment records. An EMR, then, is a part of an EHR.
Sharing data affects care quality

Lack of interoperability of patient records can cause major errors in areas such as medication administration, advanced care directives, allergies and the delivery of essential services. A comprehensive and up-to-date EHR is especially important for post-acute providers, given their population of patients with impairments in physical, cognitive and social functioning as well as multiple chronic conditions. These patients are particularly vulnerable to various threats to safety and quality of care.
Yet when hospitals begin to think electronic and plan for EHRs, many don't plan to share patient information with partners, suppliers and insurance companies. They should.
For example, we've found that online referrals with detailed patient information that are narrowly targeted at the most appropriate post-acute providers convert to placements at a ratio of 2 to 1. And they result in fewer readmissions than broadly distributed referrals without the enhanced matching that technology can provide. Comprehensive and relevant electronic records better help post-acute providers review referrals and assess their ability to meet patient needs.
Dueling data sets
Hospitals also must recognize the importance of data from post-acute settings. The exchange of patient data between acute and post-acute providers is valuable to all.
So any system to create, collect, store and manage clinical information should make better use of patient assessments from the post-acute setting. But today most EHRs fail to include post-acute care encounters in a patient's assessment. Much of the assessment information is on paper where it cannot easily be shared.
A standardized EHR would reduce the administrative burden and cost of record keeping for both hospitals and post-acute providers by sharing and reusing information across care settings. Federally mandated clinical assessments for post-acute providers differ from requirements for hospitals, but the two settings share some information needs. Where practical, standardization would link these complementary data sets to better integrate patient information.
Only with post-acute providers as key partners will we have meaningful sharing of patient information across the continuum. This sharing will contribute substantially to enhanced patient safety and improved care.
Carol Everhart, RN, is director of clinical informatics at Curaspan Health Group, a software provider based in Newton, MA.