August 28, 2012
Paving the path to patient engagement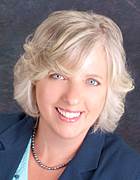 Mary Jean Schumann
By nature, nurses are trailblazers who are not afraid to forge a new path if it means we can provide better care to our patients. Essentially, our patients' interests serve as the compass for everything we do.
Never has this been more important than now. With healthcare transformation continuing to unfold across America, patients and their families will soon be expected to become even more involved in their care decisions and will need to 'partner' with nurses and other health professionals to navigate the healthcare system and ensure that they get the care they need, when they need it.
To help pave the path toward a health care system that encourages and values full patient engagement, the Nursing Alliance for Quality Care has developed Guiding Principles for Patient Engagement, which highlights and reinforces nine core principles essential to putting the patient at the cornerstone of patient safety and quality.
While these principles apply to patient-provider relationships in any setting — be it in a hospital, provider's office or at home — they are crucial for our patients in long-term care facilities. Patients that receive long-term care often have disabilities or chronic conditions and nurses and healthcare providers must be sensitive to their diverse needs and be sure to still include them and their families in all care decisions.
The principles also remind us to be aware that the extent to which each patient, family member and caregiver may choose to engage or may be able to engage is based on each person's individual circumstances. As a nurse, it is our fundamental role to be advocates for our patients who may not be able to fully engage. This is especially important for our patients in long-term care facilities that may be unable to participate fully in their care decisions.
These principles are just the beginning; the start of a long, winding path. We believe that they will spark a dialogue among practicing nurses, nurse educators, students and other providers, leading to larger policy initiatives focused on creating dramatic changes in health systems' integration of the patient and family fully into all decisions about care.
NAQC Members:
American Association of Colleges of Nursing
American Academy of Nursing
AARP
American College of Nurse-Midwives
American Nurses Association
American Organization of Nurse Executives
American Academy of Nurse Practitioners
Association of Nurses in AIDS Care
Association of periOperative Registered Nurses
Consumers Advancing Patient Safety
Institute of Pediatric Nursing
Mothers Against Medical Error
National Council of State Boards of Nursing
National League for Nursing
National Organization of Nurse Practitioner Faculties
National Quality Forum
Nurse-Family Partnership
Mary Jean Schumann, DNP, MBA, RN, CPNP is an assistant professor of nursing at The George Washington University School of Nursing. She also serves as executive director of the Nursing Alliance for Quality Care, a bold partnership among the nation's leading nursing organizations, consumers and other key stakeholders that works to advance the quality, safety and value of consumer-centered health care.