May 27, 2016
New survey demonstrates impact of NSAIDs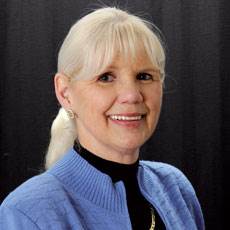 Penney Cowan, American Chronic Pain Association
A new survey shows that despite the widespread use of non-steroidal anti-inflammatory drugs (NSAIDs) in this country, there is a lack of understanding about these commonly used pain medications. This is alarming due to the potentially serious cardiovascular, renal and gastrointestinal side effects that are associated with taking NSAIDs. Long-term healthcare providers can play a key role in educating patients on safe and effective ways to use NSAIDs because NSAIDs can be powerful tools in pain management.
Clearly, pain is a big issue in America. The "Understanding America's Pain" survey, an online survey of 1,056 adults conducted by Kelton Global and funded by Iroko Pharmaceuticals LLC, was designed to gain a deeper understanding of the types of pain Americans are experiencing, how it impacts their physical and emotional well-being, how they are treating their pain, and their knowledge and understanding regarding commonly used NSAIDs, including the risks associated with NSAIDs.
One key finding from the survey is that a majority of Americans have experienced pain and many feel that their pain is not adequately controlled:
Nearly 8 in 10 (77%) Americans surveyed have experienced at least one form of pain, whether from general pain, chronic pain, or pain as a result of aging, surgery or injury.

Forty-three percent (43%) of Americans have experienced some form of pain weekly or more.

Only 3 in 10 (31%) who experience pain feel that their pain is completely controlled.
The survey also delved into American's understanding of NSAIDs, which are widely used to manage and treat pain in this country. In 2014, 123 million prescriptions were filled for NSAIDs in the United States, and it's reported that one-third of the general population have used over-the-counter NSAIDs. Therefore, it's surprising that there is so much reported confusion about these pain medications:
Nearly half of those surveyed (47%) said they do not know what NSAIDs are.

Only half (48%) of medication users say they are very confident that the medications they take are the safest and most effective for their pain symptoms.

Approximately half of medication users (58%) acknowledge that there are risks associated with NSAIDs, but only 27% are aware of the U.S. FDA recommendations to use the lowest effective dose for the shortest duration.

Many medication users (52%) are not aware of low dose pain medication options.
It is important to educate patients that per FDA recommendations, both OTC and prescription NSAIDs should be taken at the lowest effective dosage for the shortest duration consistent with individual patient treatment goals. Less than a third (27%) of those surveyed stated that they were aware of this guidance. The risk of serious cardiovascular, gastrointestinal, and renal adverse events associated with NSAID use are dose-related and can occur in as little as one week following initial dosage.
Another key takeaway from the survey is how many people are not communicating with healthcare professionals about their pain. This is easy to forget, as many healthcare professionals spend hours each day discussing pain with patients. However, this survey showed:
About one in three people (34%) who have pain admit that they typically ignore it.

Almost 6 in 10 (58%) do not discuss how to manage pain with their doctor.
Long-term healthcare professionals must talk about the safe use of NSAIDs because NSAIDs are so widely used and according to this survey, not well understood. It is important to ask questions to determine all of the medications patients are taking, explain that there are many options available to manage pain, and reinforce the importance of taking NSAIDs at the lowest effective dosage for the shortest duration of time. Long-term healthcare professionals have a responsibility to empower patients with this knowledge so they are encouraged to be active participants in their own care.

2 IMS National Prescription Audit, Total Prescriptions, 2010-2014.
3 McGettigan P, et al. Cardiovascular risk with non-steroidal anti-inflammatory drugs: systematic review of population-based controlled observational studies. PLoS Med. 2011; 8(9):1-18.
4 Castellsague J, Riera-Guardia N, Calingaert B, et al; Safety of Nonsteroidal Anti-Inflammatory Drugs (SOS) Project Individual NSAIDs and upper gastrointestinal complications: a systematic review and meta-analysis of observational studies (the SOS Project). Drug Saf. 2012;35(12):1127-1146.
5 Huerta C, Castellsague J, Varas-Lorenzo C, García Rodríguez LA. Nonsteroidal anti-inflammatory drugs and risk of ARF in the general population. Am J Kidney Dis. 2005;45(3):531-539.
6 Koffeman A, et al. High-risk use of over-the-counter non-steroidal anti-inflammatory drugs: a population-based cross-sectional study. Br J Gen Pract. 2014 Apr; 64(621): e191–e198. Published online 2014 Mar 31. doi: 10.3399/bjgp14X677815.
7 U.S. Food and Drug Administration. 2005 Public Health Advisory - FDA Announces Important Changes and Additional Warnings for COX-2 Selective and Non-Selective Non-Steroidal Anti-Inflammatory Drugs (NSAIDs).http://www.fda.gov/Drugs/DrugSafety/PostmarketDrugSafetyInformationforPatientsandProviders/ucm150314.htm. Accessed February 17, 2016.
8 Helin-Salmivaara A, Virtanen A, Vesalainen R, et al. NSAID use and the risk of hospitalization for first myocardial infarction in the general population: a nationwide case-control study from Finland. Eur Heart J. 2006;27(14):1657-1663.
9 Helin-Salmivaara A, Saarelainen S, Grönroos JM,Vesalainen R, Klaukka T, Huupponen R. Risk of upper gastrointestinal events with the use of various NSAIDs: a case-control study in a general population. Scand J Gastroenterol. 2007;42(8):923-932.
Penney Cowan is the founder and chief executive officer of the American Chronic Pain Association.