May 06, 2015
Going green: How residents can help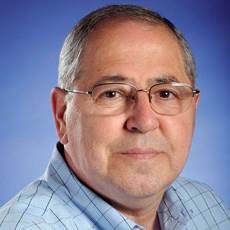 Lenny Hines, Asbury Communities, Inc.
Going green is not a movement reserved just for the young. In fact, practicing environmental friendliness and ecological responsibility is intergenerational, connecting people of all ages who wish to preserve our planet and its resources for the future.
A unique aspect of continuing care retirement communities is that people come from all walks of life. We may find someone who worked previously as a landscape designer or someone who planted and grew their own garden to feed their family. With that in mind, collaboration and insight from residents are critical for a community to fulfill its mission of saving energy and helping the environment. Opportunities like Earth Day allow us to raise awareness around such issues, but it's not enough to celebrate the environment for just one day.
Too often, green initiatives remain at the staff level. Management may install a community-wide recycling system, or simply remind residents to turn off the lights when leaving an empty room. Consider instead presenting residents with information about how the community currently stacks up in its use of water or electricity, issuing a call for ideas, or partnering facility managers with residents in a roundtable discussion of what can be done. Approach the resident who grows her own tomatoes, or who once led nature walks at a wildlife sanctuary, and ask her to be a leader of green initiatives for fellow residents. In other words, encourage residents to get involved. When these stakeholders actually get involved and are able to voice their opinions, brainstorm and problem-solve together, the impact can be much more powerful.
Residents of Inverness Village in Tulsa, OK, recognized that sustainability should be a goal for the community. As a result, it was named the recycling community of the year by Tulsa's Metropolitan Environmental Trust in 2011. At monthly Town Hall meetings, both residents and associates encourage the community to recycle not only papers and plastics, but electronic devices, clothing and fabric. In one month, they collected 7,000 pounds of recyclable materials. CCRCs interested in greening their operations should consider starting a small recycling program and allow residents to take the lead. From there, bigger things can happen.
Taking action does not have to be daunting. Operators should ask employees and residents what small things can be done. Some questions to ask:
Are environmentally-friendly cleaning products being used throughout the community?
Where is the food for residents' meals being sourced?
Are energy-saving appliances installed throughout residents' homes?
What type of light bulbs are being used, and can they be switched out for more efficient CFLs or LEDs?
Adjustments like these can make a difference when working to conserve energy and resources, and they can spur additional resident-driven initiatives.
Consider the location of your community as well. When the Southern Maryland Oyster Cultivation Society began an oyster raising project, residents of Asbury Solomons, located near the Chesapeake Bay, were eager to join in the effort and have a stake in the bay's preservation. When the program ended, residents took matters into their own hands and earned a permit for the planting of oysters. Over the past five years, almost 700,000 oysters have been planted. An adult oyster, which takes almost three years to grow, can filter 50 to 55 gallons of water a day. Even if only a quarter of the oysters have survived, they are cleaning and filtering the Chesapeake Bay to create a healthier environment for other wildlife in the water. What can other communities do? Start by looking at the local and nearby locations, which are most important and cherished, and see if your residents want to help.
Using Technology to Engage
Asbury Communities, Inc. is an established partner of Sodexo North America, working to create exceptional lifestyle opportunities for residents across all campus locations. The latest initiative between the two organizations will encourage all residents to take action in monitoring their energy consumption and improving overall energy efficiency.
For the first time in a retirement community, residents can use touch screen dashboards in common living areas to display their monthly energy use. The tablet kiosks will be installed at five Asbury locations, allowing residents to gather information about their community's energy usage, and also in comparison to other Asbury communities.
In addition to monitoring progress year over year, the app provides weather information and specific tips to each community based on the current conditions. This feature is designed to encourage energy conservation, whether that involves asking residents to add a blanket and turn down the heat, or open the blinds to allow sunlight to warm the room. It also tracks electric, natural gas, water and sewer usage with easy-to-use visuals. Within the next six months, each Asbury location will install their kiosks in highly trafficked areas around campus.
Members of the Greenability Team at Asbury Methodist Village in Gaithersburg, MD, had the opportunity to interact with the kiosk in honor of Earth Day just last week. Since 2007, associates and residents have led the Greenability Team to drive awareness around energy conservation and environmental issues on campus. They received the community's Environmental Award for the past nine out of 10 years from the City of Gaithersburg. Those who had the chance to work with the tablet found its use promising.
Our hope is that it will stimulate conversation about what we can do to leave the world better than we found it. To some residents, it's a moral issue. Their perspective stems from the idea that we've inherited one Earth and are faced with a choice — we can sustain it or we can abuse it. For the Greenability Team, it's a matter of making decisions to help protect the environment and sustain natural resources through a variety of initiatives: growing food locally for meals; creating and designing a wildlife preserve; or planting native vegetation that will help return the environment to a natural, healthier state.
The kiosk to be installed across Asbury locations will ask us to reflect on what we are doing as a community of retirees and to consider how we can contribute—even in the smallest way—to something much larger than ourselves. Going green does not have to be a massive undertaking. But when both residents and employees of a senior living community take the journey together, it can make a profound difference on the environments we live in and hope to protect.
Lenny Hines is the Director of Plant Operations and Maintenance and Greenability (associate) Team Leader for Asbury Methodist Village. He spent 15 years as the Director of Facilities at Caroline County Public Schools in Virginia, American University in Washington, D.C. and Suburban Hospital in Bethesda, MD. He's also a retired Navy Engineering/Repair Specialty Limited Duty Officer (LDO).
Ken Rogers is a resident at Asbury Methodist Village involved in the Greenability Team. An engineer and scientist, Ken served 10 years as a Commissioner of the United States Nuclear Regulatory Commission, appointed to two five-year terms by President Reagan and President Bush. In addition, Ken spent 16 years as President and CEO of the Stevens Institute of Technology in Hoboken, NJ. He retired at Asbury Methodist Village in 2013.