October 05, 2016
Getting to gold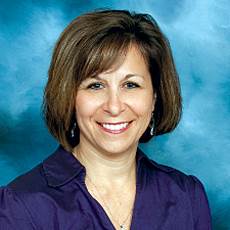 Erin Fromwiller, Altercare Post-Acute Rehabilitation Center
When Altercare Post-Acute Rehabilitation Center in Kent, OH, earned the American Health Care Association and National Center for Assisted Living (AHCA/NCAL) 2016 Gold – Excellence in Quality Award, the distinction honored years of continual process refinement and quality program enhancements.
Based on our core values and criteria of the nationally recognized Baldrige Performance Excellence Program, the AHCA/NCAL National Quality Award Program challenges member providers to achieve performance excellence through three progressive levels—Bronze, Silver, and Gold. At this level, recipients have invested multiple years in mastering and applying the rigorous quality improvement standards of the Baldrige Criteria to achieve superior results in the areas of leadership, strategic planning, customer and workforce focus and operations and knowledge management.
The center is part of Altercare of Ohio, a family-owned company operating 21 nursing care and rehabilitation centers in Ohio and Michigan. We are the second Altercare facility to receive the Gold designation, and among the elite 31 centers of the 13,000 facilities nationwide to reach this level of quality recognition since 1996. As the administrator, of Altercare Post-Acute Rehabilitation Center, I wanted to share insight about our road to gold:
Quality improvement culture
APRC has always focused on quality improvement; it's part of our culture. We used the Baldrige criteria to improve our efforts and the AHCA /NCAL quality awards as a results-oriented roadmap to improve outcomes for our patients and residents, their families and our employees.
From our inception, we have embraced the vision to be the best provider and best employer in the communities we serve. We found applying for the Bronze quality award lent to a consistent and effective approach to reviewing and validating our processes. The Bronze application was submitted in 2010, and in 2011 we earned the Silver designation. Altercare Post-Acute Rehabilitation Center then received three site visits before being recommended for Gold.
It was a lengthy process, and any time that you do not receive what your team has worked hard toward, it is on one level disappointing, but also motivating. The opportunities for improvement identified through the evaluations each year helped APRC become more competitive in the market. Over time, we refined and improved by aligning plans, processes, actions and results, and our team saw the benefits.
The Baldrige Framework guides organizations to improve performance and get enduring results to effectively and efficiently meet their missions and achieve their visions. Even though we didn't achieve Gold on our first try, we saw the fruits of our effort materialized in higher quality care – the ultimate goal. We were driven by that taste of success to continue. It wasn't an "if," it was "when."
We entered the process thinking we were already a successful organization. Our employees took pride in the level of care they provided and already valued quality. Opening up a relatively effective and successful organization to scrutiny took some humility and buy-in. It was a challenge to take a hard look and dig deeply into the systems in place and recognize that there was more room for improvement.
Achieving results
Creating continued improvement was embedded in our ability to step back and evaluate the systems and see how effective they were in making improvements to the organization. When the numbers come in, it's eye-opening and exciting to see the change in action.
Process changes and technology upgrades brought concrete results. The QM process was improved through a systematic process involving daily clinical stand up and weekly meetings to review Quality Measures. This enabled our organization to move to a CMS five-star rating, which we have maintained since 2012. This five-star rating resulted in alignment with four major hospital networks that identify APRC as a preferred provider for their patients during discharge.
Another area that has improved is the overall patient care delivery process. A Transitional Care Nurse was integrated in our admissions team. The TCN meets with patients and families prior to admission to discuss goals and expectations and ensure continuity of care. The TCN then communicates information to the facility in preparation of the new admission. An introduction meeting is held within 24 hours in which the TCN meets the patient and family to obtain information to assist with care delivery and discharge planning.
Additionally, APRC has transitioned from paper charting to electronic medical records. Through systematic evaluation, we improved medication delivery by changing med pass to twice a day and implementing a Passport medication dispensing machine that makes medications available on site, eliminating delivery wait times.
Looking ahead
Altercare is more agile and set up with solid systems to improve key work processes. As a result of the quality improvements, APRC has led the market in skilled occupancy percentages, is aligned with four major hospitals, participated in Model 2 and Model 3 bundling, had three consecutive deficiency free health surveys and maintained a five-star QM and overall five-star rating with the Centers for Medicare and Medicaid Services.
Developing, learning and implementing the process required a great deal of effort, but the long-term benefits to our organization are endless. The experience was helpful in identifying strengths, improving weaknesses and establishing systematic processes that sustain our organization. The processes became the foundation for high quality care and services that align with our organization's mission, vision and values.
Erin Fromwiller is the administrator at Altercare Post-Acute Rehabilitation Center in Kent, OH.