April 19, 2017
Focusing on senior housing's big picture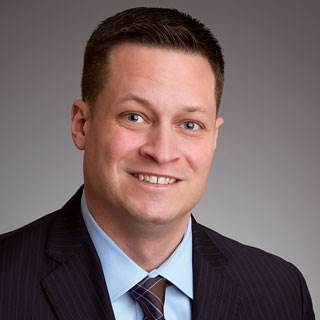 Keith Kodrin, Senior Vice President, Capital One Healthcare
Noticed anything different in the senior housing industry over the past few years? We have. The market is thriving, the money is flowing and new investors are pouring in to the space — and for good reason. The indisputable fact is that by 2030, the baby boom generation, one of the largest demographic cohorts in U.S. history, will be looking to downsize to independent living or require assisted living or memory care — and this continues to bring a record amount of new capital to this asset class.
While the overall market dynamics and long-term outlooks are strong, the influx of investors and rise in new construction in some markets requires us, as lenders, to remain diligent, stay focused on the long term, and to keep our eyes on a number of areas as the market continues to grow and evolve.
Long-term growth prospects have not been the only factor drawing new capital—often from private equity or foreign investors—to the senior housing market. The primary consideration for these investors is yield—and NCREIF figures between 2013 and 2015 showed that the one-year return for seniors housing not only exceeded the broad property market, but the S&P 500 as well. Occupancy levels hovered above 90 percent, and rent growth in many markets was strong. The senior housing market has also shown itself particularly resilient in the face of economic volatility in comparison with other commercial real estate asset classes.
A closer look: Supply and demand
One result of this wave of new debt and equity capital in the market is a rise in competition for attractive opportunities. As a result, buyers are having to look harder and dig deeper for prospects. According to National Investment Center for Seniors Housing and Care, senior housing price per unit (PPU) throughout 2016 remained at near-record levels, closing the year at $176,000.
This influx of capital is prompting some investors to target properties that haven't reached stabilization. In many of these instances buyers must use aggressive assumptions for lease-up and stabilization in their projections for these acquisitions to meet return hurdles. While these properties often do eventually meet these projections, actual performance often trails the original business plan.
Additionally, some investors have decided that it makes sense to build new products and take the lease-up risk, with the expectation of achieving a better return. NIC figures reveal that the average annual growth rate for seniors housing units edged up from 2.8% to 3.1% during 2016. In addition, NIC estimates that there were over 32,000 units under construction as 2017 began.
These units, however, will not stand empty. Although 2016 saw the biggest increase in seniors housing inventory on record, it also saw the most number of units ever absorbed. Despite development, occupancy levels held steady in 2015 and 2016 between 89% and 90%.
A closer look: Rent growth
Investors have also continued to acquire or build during the last few years because rent growth for seniors housing generally remained steady. However, in 2016 we saw that rent growth slowed in some markets—with local instances of operators offering concessions. This is partly due to the abundance of new properties in those markets that has made it more challenging to increase rental rates and additional service offering rates in those communities.
However, in its fourth-quarter analysis, NIC saw rent growth rising, especially for independent living communities. Over the next 12 months, we expect that rents are likely to stabilize and remain strong.
A closer look: Labor costs
Regardless of supply and demand, labor is a perennial issue in seniors housing because of the place it occupies in the operating statement. At the same time, every operator knows how important it is to attract and retain individuals who are personable, patient and professional. With the growing number of independent living and assisted living communities, as a whole, experienced senior staff command a premium. In many areas, competition from other industries is an important factor in driving wages for workers.
In addition, having an engaged, high quality staff is almost always a critical driver for quality outcomes and for the residents' overall satisfaction. With this in mind, as part of our due diligence we closely review the turnover rate and policies an operator has in place to attract and retain staff.
A matter of perspective
As 2017 continues, and the dynamics change, it's critical that lenders, owners and operators be patient and take a holistic view of the market — particularly the demographics and particulars of their sub-markets. Enlisting an experienced lender, with a long-term outlook and a successful track record to help in the due diligence, can be a make-or-break move for anyone looking to invest in the thriving senior housing market.

Keith Kodrin is a senior vice president at Capital One Healthcare, where he has worked for the past five years from the Washington, D.C. office.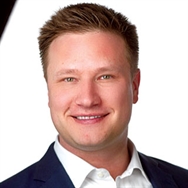 Dague Retzlaff is a senior vice president at Capital One Healthcare, specializing in originations out of the Chicago office.