March 22, 2017
Arbitration agreement case in Georgia: What to understand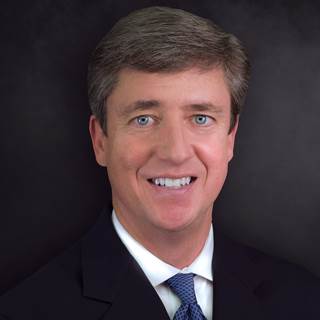 Rick Sager
As providers continue to struggle with arbitration, a recent decision from the Supreme Court of Georgia sheds some light. A case where a decision was given March 6 made it clear that a plaintiff who brings a wrongful death claim against a decedent's nursing home is bound by the arbitration agreement entered into by the decedent and/or her power of attorney.
In United Health Services of Georgia, Inc. v. Norton, Bernard Norton brought a wrongful death claim against a number of defendants who were affiliated with the nursing home where his wife, Lola Norton, passed away. Lola Norton was a resident at PruittHealth-Toccoa from April 2013 until her death on April 8, 2014.
At the time of her admission to the nursing home facility, Norton's general power of attorney signed an arbitration agreement. The agreement included an express agreement to have the arbitration agreement apply to wrongful death beneficiaries:
Parties. This Agreement shall inure to the benefit of and bind the Patient/Resident and the Healthcare Center, their successors, assigns, and intended and incidental beneficiaries.... The term "Patient/Resident" shall include the Patient/Resident, his or her guardian, attorney-in-fact, agent, sponsor, representative, or any person whose claim is derived through or on behalf of the Patient/Resident, including, in addition to those already listed in this Paragraph, any parent, spouse, child, executor, administrator, heir, or survivor entitled to bring a wrongful death claim.
Ultimately, the state Supreme Court looked to legal precedent to decide whether Bernard Norton was bound to the terms of the arbitration agreement.
The Supreme Court of Georgia answered affirmatively for two reasons:
1) It is longstanding precedent in Georgia that a wrongful death action is wholly derivative of the decedent's right of action; and
2) All defenses which could have been made against a decedent also bind the wrongful death beneficiaries and the duty to arbitrate has been recognized as an affirmative defense.
First, the court looked to two century-old decisions - Southern Bell Telephone & Telegraph Co. v. Cassin, 111 Ga. 575 (1900) and Spradlin v. Georgia Ry. & Elec. Co., 139 Ga. 575 (1913) - to support its finding that wrongful death actions are wholly derivative of the decedent's right of action. Both of these decisions held that actions and agreements signed by the decedent during the decedent's life are binding upon his or her personal representatives in actions brought after death. The court went further and noted that this is true even in instances when the personal representatives were not parties to the agreement.
Next, the court held that, even though the wrongful death statute creates a different cause of action than the decedent would have possessed in life, all defenses which could have been made against a decedent also bind the wrongful death beneficiaries.
Georgia's Supreme Court found that the Court of Appeals acted contrary to precedent when it held that arbitration agreements are procedural defenses and therefore are not binding on wrongful death beneficiaries. In reversing the Court of Appeals, the Supreme Court firmly held that the duty to arbitrate is an affirmative defense binding on wrongful death beneficiaries.
Brannon Arnold and Rick Sager are attorneys at Weinberg Wheeler Hudgins Gunn & Dial.