June 30, 2009
A good combination: assisted-living communities and at-home service providers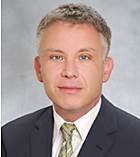 Steve Barlam

Increasingly, assisted-living communities that partner with care managers of at-home service providers discover a powerful arrangement that results in healthier, contented seniors and a stronger census.

Such partnerships can add value on two levels:

First, care managers can enhance their clients' overall quality of life and health. When engaged at the onset, they can serve as a familiar bridge between a senior's home and the new assisted living community. After the transition, they can add value to the community by:

* Managing residents with challenging behaviors

* Engaging those who may feel isolated in the community's activities, helping increase client satisfaction

* Identifying early signs of agitation or dissatisfaction, before a situation deteriorates

* Helping manage incontinence or other potentially embarrassing physical problems

* Implementing total care plans including nutrition, exercise and physician's orders

On a second level, this partnership benefits the community as a whole. In these economic times, particularly, communities remain focused on maintaining a strong census and retention.

One area where this partnership has proven successful is in working with existing populations. By working together, at-home providers can help extend the time a senior can live and thrive in the assisted-living community, without having to move the senior adult to a higher level of care.

In addition, geriatric care managers can help in the drive to recruit new residents. These providers typically have established relationships with seniors long before they make the decision to move to a community, and these relationships extend beyond the senior to potentially include his or her attorney, doctor or family. Such ties can generate referrals, helping the assisted-living community ensure a dynamic and vibrant population.

Another advantage of working partnerships is the opportunity to tailor services and save costs for everyone. This works well when a senior may have specific, limited times of need. For example, it is challenging to provide care for a senior who only needs help for an hour in the morning and another hour in the evening because of the need to charge a minimum number of hours to cover costs. In a community, we can schedule one caregiver for five or six seniors who require short windows of care.

While care managers offer facilities greater degrees of oversight, a simplified system of communication, and consistent control, those communities that choose a single, preferred at-home care provider create a higher level of care simply by funneling information through one source. By forming strong, resourceful relationships early on, private care companies and assisted-living communities will be better positioned to meet the needs of all seniors.

Steve Barlam is a geriatric care manager with over 25 years of experience. He is the chief professional officer and co-founder of LivHOME (www.livhome.com), the nation's largest provider of professionally led at-home care for seniors.