April 13, 2012
8 questions to help providers with community move managers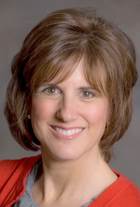 Kim McMahon
Continuing care retirement communities can improve their occupancy rates by incorporating senior move management services into their move-in enticement options.
Senior move managers (SMMs) can reduce the lag time between deposits and get move-ins scheduled more quickly. But careful selection of your senior move manager (SMM) partners is essential in order for create a win-win for the new resident, the community and the move managers.
The sensitivity that SMMs have, and the listening they do, elicits information that allows them to help the community understand the underlying needs of their new resident as well as alleviate the resident's concerns about the move itself.
Perhaps the senior has a fear of carrying a dinner tray from a buffet to his or her table. This person would perhaps be a better placement for a community dining room that has sit-down service at dinner.
Many communities interview senior move managers, picking one or several to recommend, so depositors have resources to assist in making the new resident's move efficient and stress-free. Here are eight questions to ask a senior move manager or senior move management firm to evaluate their appropriateness as vendors for your community.
1. How can you, as a senior move manager, complement our staff?
2. Evaluate the energy and empathy that they need by asking these questions:
• How can you make a move less difficult for our new residents?
• Are you experienced in de-cluttering, downsizing and helping a senior fit into a new space?
• Many seniors have difficulty planning a move; how would you start?
• A senior may need to distribute treasures. How can you facilitate that?
3. Do you have the skills and flexibility to involve family members who want to be part of the move, or do you have the experience in working with a guardian?
4. Do you have the resources to meet all requirements a senior may have — organizing, downsizing, space planning for the new space, interior design, staging the old home for sale, hiring movers, overseeing the packing and unpacking and leaving our new resident completely set up in his or her new home?
5. Are your staff employees or contract workers? Have you checked their backgrounds? Are they bonded and insured?
6. How do you train your employees and what do they learn?
7. What ethical values are important to your firm? We limit vendor access to several trusted organizations. Do you have experience working with vendors you have not vetted?
8. We have strict rules about move-ins. Safety for our existing residents is paramount. The hours when elevators may be used for furniture are limited, and outside doors may not be left open for movers. Have you worked with these restrictions in the past and how do you handle such restrictions?
Your community's success depends on high occupancy rates. Trusting the right senior move management firm can dramatically impact your bottom line.
Kim McMahon is the president of the National Association of Senior Move Managers and is co-founder of Let's Move/Let's Organize, a Clarksville, MD-based senior move management firm.