April 15, 2016
2016: Taking stock so far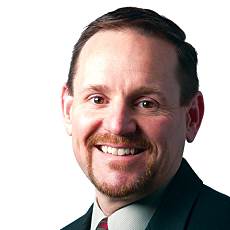 Doug Leidig
Senior living is facing trends, opportunities, and challenges in 2016 that require comprehensive strategies in order to be successful. What sets us apart, though, is a unique combination of people, principles and policies that are helping shape how society views aging today and in the future, particularly as consumer demands and preferences continue to evolve. This new path forward parallels how healthcare advancements, technology innovations, and a growing desire to age in place are all drivers of our business. With that in mind, here are three areas our industry is focused on as we continue to progress in 2016:
A shift in perspective
Not only do we have a hand in the way society views aging as a whole, but, more specifically, how older adults are regarded. Negative stereotypes about aging often insinuate that older adults are more frail, less productive, cognitively challenged, or an expense line item when it comes to health care. But that is just not the case. A great majority of the population of older adults is vibrant and active in various ways. They value social engagement and have a firm grasp of how they view wellness. At Asbury Communities, our fitness centers and walking trails are our biggest attractions, as well as a range of volunteer opportunities, resident-run clubs and even a resident-run school of continuing education. The Planetree philosophy, which encompasses changes not only in traditional attitudes about delivery of care, but of the language around those services, is embodied throughout our system of communities. Overall, we are playing a bigger role in helping shift the view from seniors requiring treatment of an illness to that of a life lived that is full of exercise, activities and whole-person wellness. If for nothing else, this must take root for the sake of healthcare reform.
A role in healthcare reform
Healthcare reform is also contributing to the need for CCRCs to stop viewing themselves as a single entity. We are more than what we were just a few years ago: stand-alone independent living, assisted living, or skilled nursing centers. In 2016, the opportunities to collaborate and partner will continue to grow, and senior living and housing providers will have to pool more resources, serve more people, and fully develop a continuum of care and services that meet changing consumer and regulatory needs. A key component of success is to define the role we play in the healthcare reform environment, particularly the post-acute care realm. Care navigation and care management are flagship capabilities, so we must take the opportunity to influence and commit to the way in which these health services fit into the conversations with hospitals, physicians, and even hospice. Granted, a blanket plan will not work; every community, hospital and health system is different. But we can educate healthcare reform stakeholders on our business and capabilities as a way to optimize the model as a whole.


A path of continued growth
In June 2015, I succeeded our former CEO, who retired after 27 commendable years. At that point, I experienced firsthand the industry's rapid growth that was underway. Consolidation and affiliations are on the rise. Senior living organizations are diversifying business lines, moving into home- and community-based services, palliative care and home health. The model is shifting from exclusively bricks-and-mortar to a model that serves seniors in and around our communities. The opportunities to collaborate and partner in 2016 will continue to expand and, I believe, will be driven in part by our industry's attribution of CEOs. Over the next three years, about 50% of multi-sites will have a CEO retire. As transitions into this leadership role occur, the philosophy is shifting away from "all or nothing." Looking at new business lines and how we will continue to grow is injecting a lot of life into our industry.
This is a small snapshot of our "year of opportunity." By no means does that classification mean our work will be done when 2016 comes to a close. Now is the time to continue building the framework of a strong industry far beyond 2016. Associate engagement, resident satisfaction, evolving payment models, technology, and predictive analytics – all of this and more make up the foundation for success. As an industry, if we continue to acknowledge our impact and take steps to support each other as opposed to distract, we will remain on track for a banner future. This is where we have the opportunity to continue positively changing the way society views aging.
Doug Leidig is president and CEO of Asbury Communities Inc. He previously served as the Chief Operating Officer of Asbury Communities and has more than 25 years of experience in aging services.