July 21, 2014
Think you're having a weird day? Take a lesson from the pros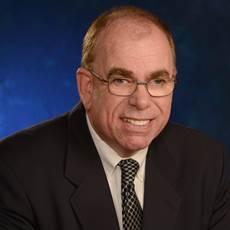 John O'Connor
There are plenty of developments that can force you to reconsider the way you do business. Whether it's merger/acquisition fallout, notable court rulings, additional regulatory guidance or legislation being introduced, new stuff is constantly hitting the proverbial fan.
But in our efforts to stay informed about these and other game-changing developments, it's easy to overlook an undeniable reality that has taken root. A lot of weird stuff is happening in this sector lately. Here's a brief sampler:
Maybe it's time for a drive-through window?
It's typical for workers to walk through the door when entering the Cedar Crest Rehabilitation and Nursing Center in Cranston, RI. But one employee recently took a different approach — she made her entrance by driving through the facility's glass doors. The 40-year-old female driver claimed the car's gas pedal was stuck. Along the way, her car drove across the parking lot, through mulch and plants, along a walkway, past some residents' rooms, and finally into a set of doors.
Getting buzzed in
Police in Uniontown, PA, said a heroin dealer didn't let a serious injury get in the way of his day job. Unfortunately for nursing home resident Roosevelt Lee Kennedy, that job was apparently selling heroin. Kennedy was arrested after a drug informant bought heroin from Kennedy at the facility where he was recovering, according to police reports.
An argument for combat pay
A wheelchair-bound nursing home resident has been charged with battery after allegedly attacking four workers at an Illinois nursing home by squeezing his urine bag in their faces.
According to a police report, the 52-year-old resident first removed the leg support of his wheelchair and struck an employee in the face. He then grabbed a bag of his own urine, squeezing and swinging it, causing the liquid to squirt into the faces of four female staff members, police said. During the incident, the resident also knocked down three full carts of dinner and drinks in the dining room, according to a police report. He was charged with five counts of battery.
The old Alzheimer's defense
Laura Lundquist is 102. She was also accused of killing her 100-year-old roommate in a Massachusetts nursing home nearly five years ago. She now faces a second-degree murder charge. Lundquist thus becomes the oldest murder defendant in state history. But it's unlikely she'll be standing trial, as she has a longstanding diagnosis of dementia. She has been at a state psychiatric hospital since her indictment.
Wigging out on Facebook
Local authorities have launched an investigation after staff at a nursing home in Scotland posted photographs of themselves wearing an elderly resident's wig on Facebook. A relative of the elderly resident complained after the pictures appeared on the popular social networking site.
As the late Hunter S. Thompson famously noted, when the going gets weird, the weird turn pro. By that standard, the pros in our sector have certainly been on their game lately.
John O'Connor is McKnight's Editorial Director.