October 15, 2012
These guys are disproving false assumptions about long-term care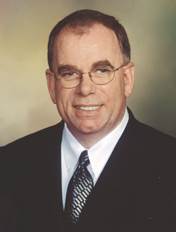 John O'Connor, editorial director, McKnight's Long-Term Care News

There are a lot of misconceptions out there about long-term care and the way it functions.

Quite a few people still believe skilled care facilities are essentially public storage units. But rather than stockpiling old lamps, headboards and other ill-fitting junk, nursing facilities are storing ill-fitting people. Unfortunately, some of the folks who hold this view happen to work in Congress and regulatory agencies.

In my view, long-term care today is anything but a convalescent care business. As few other sectors, this field has evolved to embrace new and innovative ways to better serve its customers.

Need proof? Then take a look at the winners in our just-concluded technology awards program.

First there's Mather LifeWays. This non-profit out of Evanston, IL, captured our Quality Through Technology Award. They earned this top honor by putting a unique three-component program that helps improve life quality for residents with dementia. Mobile technology is being used here in ways that lets staff easily record and transmit data about interactions with people with dementia, while minimizing the disruptions that residents must deal with.

Then there's Sojourn Senior Living. The Kankakee, IL-based continuing care retirement community captured the top Dignity Award by incorporating a driving simulator and joystick that allowed a resident to operate a motorized wheelchair.

Speaking of powered wheelchairs, the Boston Home captured the Gold Award in the Innovator of the Year category. The facility was honored for its Wheelchair Enhancement Center, which it runs in collaboration with MIT's Artificial Intelligence Center. Established by adaptive technology specialist Don Fredette, the Wheelchair Enhancement Center provides customized modifications to power wheelchairs. Modifications can include the mounting of personal electronic devices such as iPads and iPods, as well as seating components, lap trays, head rests and foot plates.

Boston's Chelsea Jewish Foundation won the top prize in the High Tech/High Touch category. The Chelsea Jewish Foundation's skilled nursing community, called the Leonard Florence Center, has units for residents with multiple sclerosis and amyotrophic lateral sclerosis. Center residents worked with engineers to develop assistive devices that allow them to perform functions such as adjusting window shades, controlling room temperature and changing TV channels via eye-movement sensors. That may not seem like much. But don't tell that to a person who can do these things for the first time in years – or perhaps, the first time ever.

Then there's our Transitions winner, Hearthstone Health Center. The community dramatically lowered its hospital readmission rates after adopting a wireless daily living documentation tool.

And these are just the Gold award recipients. The Silver and Bronze winners have similarly remarkable tales to tell. See them all here. Best of all, these were culled with great difficulty from more than 100 submissions.

Long-term care facilities are just warehouses for the elderly? I don't think so.