April 04, 2012
The joke's on her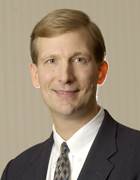 James M. Berklan, McKnight's Editor
Just about a month ago, I opened a little contest, looking for the best punchline to a joke involving nursing home personnel. We have a winner.
Lisa Peavler, RN, the director of nursing at Topeka Presbyterian Manor in Topeka, KS, proved that early birds DO get the worm. She also proved there's apparently something to be said for brevity.
Peavler's wisecrack was the first of many entered — and it just so happens to be the shortest. For her quick wit, she has won a $25 gift card, courtesy of McKnight's. (I told you it would be quite tangible — all you had to do was give it a shot!)
So you're wondering: What was the winning follow-up to: "A long-term care administrator, director of nursing and resident walk into a bar..."
Click here to find out Peavler's clever entry (look in the comments section). And while you're at it, continue further to check out the other answers. There are some razor-sharp wits among you, readers. "Wow!" is about all I can say. Talk about your biting (but spot-on) humor.
It's kind of ironic, too, that the joke contest was used as a soft introduction to our the sixth annual McKnight's Online Expo, our virtual trade show. Being first with that also has paid dividends. Nearly 5,000 CE credits were issued from the five sessions that have been held ... SO FAR.
Yes, that's right. I'm here to tell you there are even more opportunities to listen, learn and earn free CEs.
On April 17, we start our second season of "Super Tuesday" webinars in conjunction with the Online Expo. We'll delve into the topic of survey issues with a nationally respected expert, give poll results and more. And, yes, the "free registration, free CE" label still applies, just as it will every month through September.
If you registered for any Online Expo session that took place last month, you're already set and can simply click on over by 1 p.m. (Eastern) on April 17. If you haven't registered yet, there's still time. Just go here to enter some cursory information, and you'll be ready.
Then, the stage will be all yours — for learning and, yes, even a few laughs. Life is too short to do it any other way.