June 16, 2014
Putting a conference in the happiest place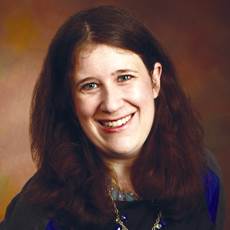 Elizabeth Newman
I love attending industry conferences, be it in downtown Denver or the nation's capital.
But far and away, the most pleasant conference experience I have had was in Anaheim, CA, last week, where NADONA held its annual conference. That is because of the Disney experience, and the fact it brings both customer service and attending conferences into focus.
I've been to Disneyland and Disney World before, but as a tourist. This was my first time on a Disney property as a business traveler. I love business travel — I even like airports — but like many of you, I have had stressful and weird experiences. Once there was the creepy dude sitting next to me on the airplane who thought an adult magazine was excellent reading material in such a public place, and then there was hitting a deer as I left Dulles Airport. (Fun fact: Those happened on the same trip to an American Health Care Association conference, which was my first time traveling for McKnight's. Things have gone steadily up since then).
It's true that Disney magic couldn't have prevented the above, but where they excel is making you feel appreciated. It's little things, such as housekeepers being friendly, a cashier inviting me to refill my coffee at the café, or making checkout extremely easy through staff members using tablets. Of course, it doesn't hurt that I ran into Pluto AND Goofy in the lobby, and got photos with both. (I promise I actually wrote articles too - you can read them here, here and here.) The whole experience is legions above any conference in Las Vegas, where you can be charged for coffee in your room, pay $14 for a dry sandwich and/or feel grimy about seeing advertisements for strippers on your way to a session about quality improvement.
This approach to improving customer service also can be applied to long-term care, which smart facilities know, and which McKnight's award-winning blogger Eleanor Feldman Barbera discussed last week. Show me another city where you can get on a ride over the weekend and meet a staff member from Aberdeen Village, a CCRC in Kansas, who was attending a Disney leadership conference.
(She also was from the same town my husband is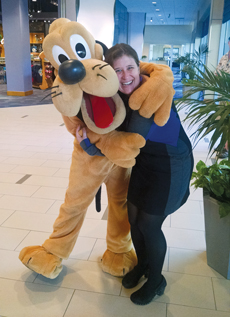 from, and I only wish this story involved us meeting on the It's a Small World ride instead of the scariest Ferris wheel in the world).
Between the NADONA reception on the Magic Kingdom lawn and sessions where presenters encouraged dancing, I was in such a good mood during the conference I kept laying down my credit card for Disney merchandise. When I ended up buying a $7 magnet, I knew I had drunk the Kool-Aid, and that it was time to go home.
Even the best conference planners can't always assure speakers are dynamic, that participants pack a session, or that the food will be good. And I know that there's a belief that Las Vegas in particular is a draw for participants who find it exciting (although I have yet to meet a vendor who likes going). What I took away from Disneyland is that it's learn a lot, have fun and feel like hotel staff value business travelers.
Elizabeth Newman is Senior Editor at McKnight's. Follow her @TigerELN.