June 05, 2015
Obtaining critical claims data may soon get easier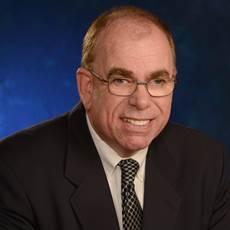 John O'Connor
It's almost impossible to attend an industry event these days without hearing about analytics, claims scrubbing or calls for better information management. Earlier this week, federal officials unveiled a data-related policy that's almost certainly going to help in these areas — and more.
The Centers for Medicare & Medicaid Services announced the government will make new claims data and other resident-care information available to providers and entrepreneurs as never before.
Before your eyes gloss over, consider some of the potential payoffs:
Better insights into Medicare and Medicaid payments.
New knowledge about effective clinical approaches.
Better products and services from vendors.
In other words, you might soon be able to improve your bottom line while improving care delivery.
"We are aiming directly at shaking up healthcare innovation and setting a new standard for data transparency," Andy Slavitt, acting administrator of CMS, said at the 2015 Health Datapalooza conference, which concluded Wednesday in Washington.
Under this initiative, CMS will let operators and private entities submit research requests. In the past, CMS reserved program data for use by vetted researchers and academics through its Virtual Research Data Center. The VRDC began two years ago as way to give researchers a less expensive way to tap into government payer data.
The new program is expected to launch in September, but many details are still being finalized. What is known is that commercial entities will be vetted before they can gain VRDC access. Participants will also be required to release findings that contribute to what the health privacy law refers to as "generalizable knowledge." Users can combine CMS data with other data sources, Slavitt announced.
It's also worth noting that federal data will be released on a quarterly cycle, rather than once a year. That means participants will be able to glean new insights quicker.
"In an information age, it is just not acceptable that the most recent Medicare data available to researchers is from 2013," Slavitt said.
CMS unveiling a program that might actually help providers? These really are changing times.
John O'Connor is McKnight's Editorial Director.