January 25, 2012
Celebrating a non-tragedy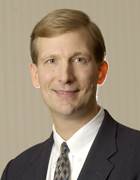 James M. Berklan, McKnight's Editor
I believe there are good news stories around us all the time. Our eyes, and brains, often are just too conditioned and look past them. It's human nature. Consider this small-town long-term care story that earned scant attention, even in the local press.
Last Friday just after 4 a.m., a woman showed up at a suburban Detroit nursing home with something in a big garbage bag. Apparently intoxicated, she said she wanted to visit her father. But employees at the facility — Heartland Health Care in Dearborn, MI — couldn't confirm her identity and she wandered off.
Shortly thereafter, a police officer talked to staff members who pointed out the woman who was still nearby. As the officer approached her, she took off running. A chase ensued and the officer quickly apprehended the woman. She wound up fleeing again, but again, the officer caught her. And what she had been carrying.
Concealed in the garbage bag was a .762-caliber assault rifle with a full magazine of ammunition in it, according to Heritage Newspapers' Press and Guide. She also had a loaded gun magazine in a sweatshirt pocket that she tried to conceal. The 31-year-old was uncooperative with police, including giving them a false name, the Press and Guide reported.
A spokeswoman for HCR Manor Care, Heartland's parent company, said overnight workers were simply following protocol. The woman didn't give the name of a current resident, so she was not admitted.
"As far as we know, she has no connection with the building," Julie Beckert, HCR Manor Care's assistant vice president for marketing communications told McKnight's. "We wouldn't prevent family members from coming in. But we want to make sure we let the right people in."
There are a couple of great takeaways from what we know:
First and foremost: Congratulations to the Heartland staffers and police officer for keeping this person out of the building. Although no motivation was given for the woman's visit, it very easily could have degraded into the murderous rampage that occurred when the estranged husband of an employee shot up a North Carolina nursing facility in 2009, killing seven residents and a nurse.
While that facility was in no way responsible or wrong for what happened, the loss of life, not to mention negative publicity and post-incident trauma for countless people, was devastating.
Had Heartland employees been less vigilant in their duties, or had some door been carelessly left propped open, or had the police officer been lackadaisical in his duties, this heavily armed woman could have killed many people, or been allowed to plot another attempt at another time.
This is truly a twist on the saying "no news is good news."
While some might point out that the workers and the officer were just doing their jobs — technically, this is true — let's not be so conditioned to look past them or take them for granted. This deserves more than a "good job" and a pat on the head.
In this case, it is right to celebrate a "non-event," if only for what might have happened if it hadn't been.