August 07, 2013
C. diff spotlight: Vaccine trial and caregiver checklist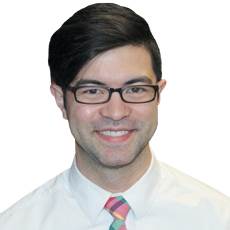 Staff Writer Tim Mullaney
Back in June, I declared medication to be the long-term care topic of the summer. But this week, a different topic has stolen the spotlight: Clostridium difficile.
I know: groan.
C. diff is a serious issue facing long-term care providers (not to mention residents), but who wants to concentrate on this nasty infection during the dog days of August, when we should be wringing the last drops of pure summer fun?
Happily, the news is positive.
The world's largest vaccine maker, Sanofi Pasteur, is beginning a Phase III clinical trial of a C. diff vaccine, the company announced this week. Participant recruitment will begin this month in the United States. The trial is expected to last three years and include 17 countries. Click here for more information on the trial, including who is eligible to participate.
Sanofi's vaccine is designed to fight C. diff toxins upon exposure, and could prevent future infections as well. It's a toxoid vaccine (more on that here). Toxoids have already been used successfully in combating tetanus, botulism and diphtheria.
Of course, even if the vaccine is a game changer, there are still three years of clinical trial to get through, not to mention some in the healthcare field's apathy toward vaccines. While waiting for a C. diff silver bullet, caregivers have some alternate ammunition at their disposal: a simple, four-point checklist to determine the likelihood a C. diff infection could be fatal.
Although far from a cure-all, the checklist could save lives, because it can be difficult to pin down the severity of a C. diff infection based on traditional measures (such as temperature).
The four measurements were published in BMC Infectious Diseases on Monday. They are:
1. The level of protein in blood plasma (serum albumin)
2. Respiratory rate
3. The amount of C-reactive protein in blood
4. White cell count
The four-point test comes from researchers across the pond, at the University of Exeter and the Royal Devon & Exeter NHS Foundation Trust. They analyzed the clinical notes of about 200 patients to devise it.
"This really simple and quick tool, which any junior doctor could use in the middle of the night quickly and easily, flags up those who need a speedy and intensive treatment regime or more senior help," said Ray Sheridan, M.D., a consultant physician at the RD&E. "It's important to get the treatment: too much treatment may see new antibiotic resistant strains emerge; too little and patients might die."
OK, that's enough C. diff news for one day. I do need to make one correction before I sign off, though. When I named medication the topic of the summer, I also named Daft Punk's "Get Lucky" the song of the summer. I spoke too soon.