August 05, 2010
Birthday wishes for Medicare and Medicaid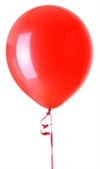 Amid your daily workload and the whir of summer, a couple birthdays may have slipped by you. I'm speaking of the 45th anniversaries of Medicare and Medicaid.
What are we to make of last week's milestones? Like with any birthday, a certain amount of celebrating is in order. Here's a couple ways people honored them:
The Department of Health and Human Services held a webchat to commemorate the anniversary of Medicare. It also is touting improvements to Medicare as a result of the healthcare reform law. (Look for a new advertisement featuring Andy Griffith.)
Larry Minnix, head of the American Association of Homes and Services for the Aging, also recognized the momentous occasion: "The 45th anniversary of the Medicare and Medicaid programs is an important landmark in our country's work to meet the needs of older adults," he said in a statement. "Before Medicare and Medicaid were established, half of our country's services seniors were uninsured. Today, these programs provide 47 million Americans the services they need to live longer and healthier lives more affordably."
Of course, it's hard not to feel a bit nostalgic. Remember the time when states were not so cash-strapped, buckling under the weight of their Medicaid programs? How about when Medicaid was not underpaying skilled nursing facilities to the tune of $14 a day? Ahh … those were the good old days.
Then there's Medicare. The government program, which provides medical insurance for those 65 and older and younger people with disabilities, may not live to see its 65th birthday if spending continues the way it is. And if a new advisory panel (Independent Payment Advisory Board) in the healthcare law works according to plan, nursing homes may not even receive enough Medicare funding to make up for the shortfall in Medicaid funding.
Unfortunately, the reality is that these two government programs, which President Lyndon Johnson signed into existence in 1965 to provide healthcare for the poor and elderly, may not be sustainable. They fund critical nursing home care, yet they have grown to the point where we cannot afford them. They are a reason for the healthcare reform law—warts and all.
But lest I forget, this is a birthday, a festive occasion. So instead of focusing on the negative, let's honor these two with a toast. I say, happy birthday, Medicare and Medicaid! What would we do—literally—without you?