March 28, 2013
A study that may never be done — but should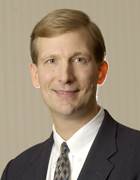 James M. Berklan, McKnight's Editor
Government agencies and lobbyists are famous for conducting studies that prove a point — theirs, namely. That's why I'll be very interested to see who will have the courage to conduct one of the most important long-term care-related studies that should be completed over the coming year.
It would be a first-ever because we've never been in this territory before.
I'm referring to the amount of therapy that will be performed on Medicare patients with chronic conditions whose status isn't improving. It would be a unique study because until a January final ruling, therapy was not covered for patients whose progress had plateaued.
The Jimmo case ruling, delivered by a federal judge in Vermont, gives new hope to countless stroke, multiple sclerosis, Parkinson's and other patients. It also paves the way for millions of dollars of therapy that otherwise wouldn't have been performed. Good for patients, and even better for providers?
We always hear about funding shortfalls, with studies to back up the disappointing numbers. Who eventually will quantify and tell us what the Jimmo decision has meant?
It would be nice to know.