September 17, 2013
When Acute Pain Becomes Chronic - EXPIRED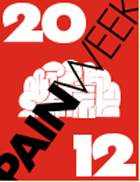 When Acute Pain Becomes Chronic

PROGRAM DESCRIPTION:
Many factors have been identified as predictive of acute pain becoming chronic. Unfortunately, the number of factors and the lack of consistent algorithms make the prediction and prevention of chronic pain difficult. A patient-centered approach to developing a risk profile for a patient in acute pain can decrease the likelihood of this patient developing chronic pain and experiencing its associated consequences. Specific examples are reviewed from each relevant domain or perspective of this approach.
Intended Audience:
The educational design of this activity addresses the needs of physicians, physician assistants, nurse practitioners, nursing professionals, dentists, psychologists, and social workers involved in the treatment of patients with pain.
ACTIVITY OBJECTIVES:

After taking part in this educational activity, participants should be better able to:

— Describe a patient-centered approach to the formulation of the patient with acute pain

— Review risk factors/predictors of chronic pain

— Identify rational treatment approaches to reduce the risk of developing chronic pain

Faculty:

Michael R. Clark, M.D., MPH, MBAVice Chair, Clinical AffairsJohns Hopkins University School of Medicine, Department of Psychiatry and Behavioral Sciences

Director, Chronic Pain Treatment Program, Johns Hopkins Medical Institutions, Department of Psychiatry and Behavioral Sciences, Baltimore, MD

To take this course, go to mycme.com. The log-in information for myCME is the same as McKnight's. Please note that you will need to complete additional registration information.