June 18, 2014
The Safe Use of Opioids in the Treatment of Pain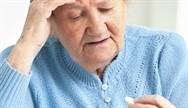 The Safe Use of Opioids in the Treatment of Pain
PROGRAM DESCRIPTION
From the April 2014 issue of The Clinical Advisor: The safe use of opioids in the treatment of pain
. To minimize the risk of abuse and addiction, evidence-based prescribing practices must be used when treating acute and chronic pain with opioids.
After completing the activity, the participant should be better able to:
Explain how changes in prescribing practices have affected the rise in opioid abuse
Describe the five schedules of controlled substances
Review the components of a comprehensive pain assessment
Identify the potential patient risks associated with prescribing opioid medications
Discuss appropriate prescribing practices as they pertain to opioid medications
MAXIMUM CREDITS
0.50 / AMA PRA Category 1 Credit(s)TM
0.50 / CE for Nurses
This activity will take 30 minutes to complete and
expires April 16, 2015.
To take this course, go to mycme.com. The log-in information for myCME is the same as McKnight's. Please note that you will need to complete additional registration information.