March 09, 2016
New Treatment Paradigms for Castrate Resistant Prostate Cancer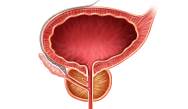 New Treatment Paradigms for Castrate Resistant Prostate Cancer
This webcast is intended to improve care of patients with prostate cancer by accelerating adoption of new guidelines and evidence-based practice change. In-depth discussion of novel agents at various stages of clinical development will be given significant focus. This Internet CME activity is designed to provide clinical decision-making strategies for integration of novel therapeutic options.

This webcast is designed to meet the educational needs of medical oncologists, urologists and other health care professionals who diagnose, treat, and manage patients with prostate cancer.

As a result of participating in the activity, learners should be better able to:

Identify and utilize appropriate chemotherapy, immunotherapy, hormonal therapy options for the treatment of castrate resistant prostate cancer (CRPC)

Evaluate therapeutic interventions for metastatic disease to the bone in patients with CRPC

This program is jointly provided by A. Webb Roberts Center for CME of Baylor Health Care System and CancerNet. The commercial supporter is Sanofi-aventis

This course expires on Sept. 10, 2016.