August 11, 2014
Chronic Constipation and Constipation-Predominant Irritable Bowel Syndrome: Fostering a Patient-Centric Model of Care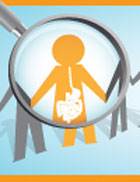 Ask the Expert: Personalized Approaches to Sustained Biologic Remission in Crohn's Disease
Constipation-predominant irritable bowel syndrome (IBS-C) is a subtype of IBS that comprises approximately 20% of IBS cases and is associated with poor health-related quality of life. Chronic constipation (CC) affects approximately 15% of US adults (with a prevalence as high as 34% in older adults) and is associated with a similarly negative impact on quality of life. Adequate treatment of IBS-C and CC is fraught with challenges. The heterogeneous, multisymptomatic nature of these conditions necessitates a patient-centric model of care involving extensive knowledge of IBS-C and CC pathophysiology and treatment options, as well as an optimized patient-clinician relationship, for best outcomes. We have identified several gaps in knowledge and clinical practice among clinicians, as well as opportunities to improve practice patterns. The goal of this continuing education activity is to enhance competency and build additional skills among internists in the treatment and management of IBS-C and CC, ultimately improving outcomes for those who suffer from these conditions.
This activity is a 1.25 hour slide lecture series. This program is sponsored by Penn State College of Medicine. It expires on July 15, 2015.
To take this course, go to mycme.com. Please note that you will need to complete additional registration information.