June 09, 2016
Addressing Cognition in Geriatric Depression: Measurement- and Evidence-Based Care Strategies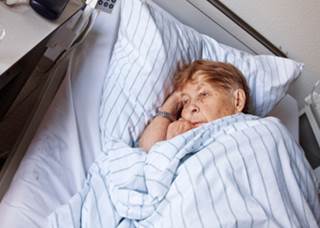 Addressing Cognition in Geriatric Depression: Measurement- and Evidence-Based Care Strategies
PROGRAM DESCRIPTION
In this recording of a live symposium for geriatric psychiatrists that took place on March 8, 2016 in Washington, DC, three leading experts explore the challenges that complicate the treatment of geriatric patients with MDD. The content of the program centers on cognitive symptoms of depression, use of measurement-based care in MDD treatment, and clinical trial data on newer agents/strategies shown to positively impact cognition. Guidance for the implementation of shared decision-making is provided via an on-stage, panel interview of an actual geriatric patient with MDD, who shares his experiences with diagnosis and treatment.
INTENDED AUDIENCE
Psychiatrists and psychiatric allied health professionals
EDUCATIONAL OBJECTIVES
At the conclusion of this program, participants should be better able to:
Describe the link between untreated symptoms of depression—particularly cognitive deficits—and dementia in geriatric patients with major depressive disorder (MDD)

Implement individualized treatment strategies for geriatric patients with MDD

Increase the proportion of patients with MDD aged 65 years and older whose symptoms are reassessed using a validated, quantitative assessment tool within 3 months of initiating antidepressant therapy

Utilize motivational interviewing and other strategies to actively engage geriatric patients with MDD in their treatment plans
This program is jointly provided by The American Association for Geriatric Psychiatry
This course expires on May 17, 2017.