July 17, 2017
It takes a village to tackle LTC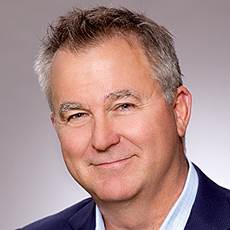 Chris Wing, SCAN president
What if we reimagined what it means to age and how we prepare for and respond to aging in our communities? We know that older Americans comprise the most ethnically, economically and socially diverse segments of our population, and thus the need to recognize the unique, individual needs of each senior. But what if a community banded together to help seniors maintain their independence, remain healthy and age on their own terms?
To turn this idea into a reality, SCAN, the City of Long Beach and Long Beach State University recently orchestrated a colloquium, "Aging Reimagined: A Community Approach to Health and Independence." The colloquium represented the City of Long Beach's desire to be a hub for best practices in aging and independence and its commitment to work closely with its not-for-profit partners. We convened leading experts and regional stakeholders for focused discussion around the challenges, opportunities and solutions needed to enhance quality of life for local older adults. The conversation was animated, enthusiasm was high and a shared commitment to success was evident.
A shared vision
As CEO of SCAN — an organization founded 40 years ago by a similar group of local activists who recognized a need for enhanced cooperation to meet the needs of Long Beach seniors — I had the honor to kick off the day-long colloquium and set the stage for sessions designed to foster innovation and partnership among those committed to improving the lives of seniors. Educators, city officials, industry personnel and senior healthcare experts led panel discussions, presentations and open conversations, sharing their experience, research and visions with an audience of academics, private and nonprofit organizations and elected and appointed officials. Highlighted were opportunities and solutions to fill gaps across health, housing, transportation, safety and quality of life services.
Aging Reimagined brought together a room full of smart and passionate individuals. Tim Carpenter, founder of EngAGE and host of the Experience Talks radio magazine, lent his vast experience and expertise as event emcee. His dynamism, breadth of knowledge and unique perspective on aging helped bring to life the day's conversations on transforming the way people think about aging and what it means to be a senior.
I found it interesting that, regardless of the organizational affiliation or unique background of individual speakers, common themes emerged. For example, the lack of clarity on the part of aging adults regarding what services they'll actually need, the urgency to address service gaps due to the rapid increase in the number of high-need seniors and a look at what one organization is doing to help address these issues offered a "closed loop" glimpse at three aspects of a common challenge.
Experts from Long Beach State University, Daughterhood—a community of caregivers navigating the health and elder care systems together—and SCAN shared their unique perspectives on solving these issues. I was also particularly impressed that the City of Long Beach sent its Director of Health and Human Services, its Director of Senior Services and its Director of Economic Development to speak on what the City is doing strategically for seniors, and equally as important, to listen to new ideas that were generated from experts and the public.
Tara Gruenewald, Ph.D., associate professor of gerontology and interim director of the Center for Successful Aging at Long Beach State University, shared very interesting facts on older adults' and aging professionals' attitudes on aging. Surprisingly, there is disparate thinking among them on the subject of future support needs. While the aging population is well aware that transportation, staying socially connected, and managing finances, nutrition and housing may present significant challenges, and therefore necessitate dedicated service delivery models, many older adults don't adequately prepare for this possibility. Faced with the high likelihood that seniors will encounter and have to manage unexpected challenges as they age, it's clear we need to improve the education available and how we share information.
Daughterhood's Anne Tumlinson drew on her 25 years of work in the field of health and aging policy to shed light on the fact that increased longevity means there are many more seniors living with high needs. Inevitably, half of adults above 65 will need high level care at some point. Revealing that the population of high-need older adults is growing fast, and that nearly two-thirds of older adults with long-term care needs are living at home and receive all their help from unpaid family and friends, she spoke to the urgent need for holistic, community-based solutions.
My colleague, Romilla Batra, M.D., who serves as SCAN's chief medical officer, presented solutions we've implemented to bridge isolation, connect seniors to resources and ensure access to an array of services for seniors in Long Beach and beyond. One example is the Insights pilot program which, even in its infancy, has shown promising clinical outcomes in terms of reducing rates and severity of depression and anxiety, and levels of disability, all while improving participants' quality of life.
And this was just one of the highlight presentations. All were well-researched, well-received, and spurred lively discussions both on and off the stage.
Looking ahead
While the colloquium on aging and independence convened experts from in and around Long Beach, similar conversations are likely taking place in communities around the country. Just as senior advocates in Southern California seek to breathe new life and innovation into senior services, I'm confident professionals in other regions are doing the same. The challenges are significant and stakeholders will enhance opportunities to succeed through collaboration.
When we're young, we tend to think of ourselves as invincible. But someday, if we're lucky enough, we too will become seniors. So I ask — what kind of community do you want to age in? Aging Reimagined spotlighted how working together can not only reduce disparities in social, behavioral and health outcomes, but can positively affect overall wellness for seniors. Not only will there be a better understanding of needs and available resources, but together as a village, there can be more efficient care, better engagement and overall an enhanced quality of life for existing and future generations of older Americans.
Those interested in learning more about the Aging Reimagined colloquium can find additional information is here.
Chris Wing is the chief executive officer at SCAN. A healthcare management veteran with more than 25 years of experience, he has served in top executive positions across a wide spectrum of the healthcare industry.